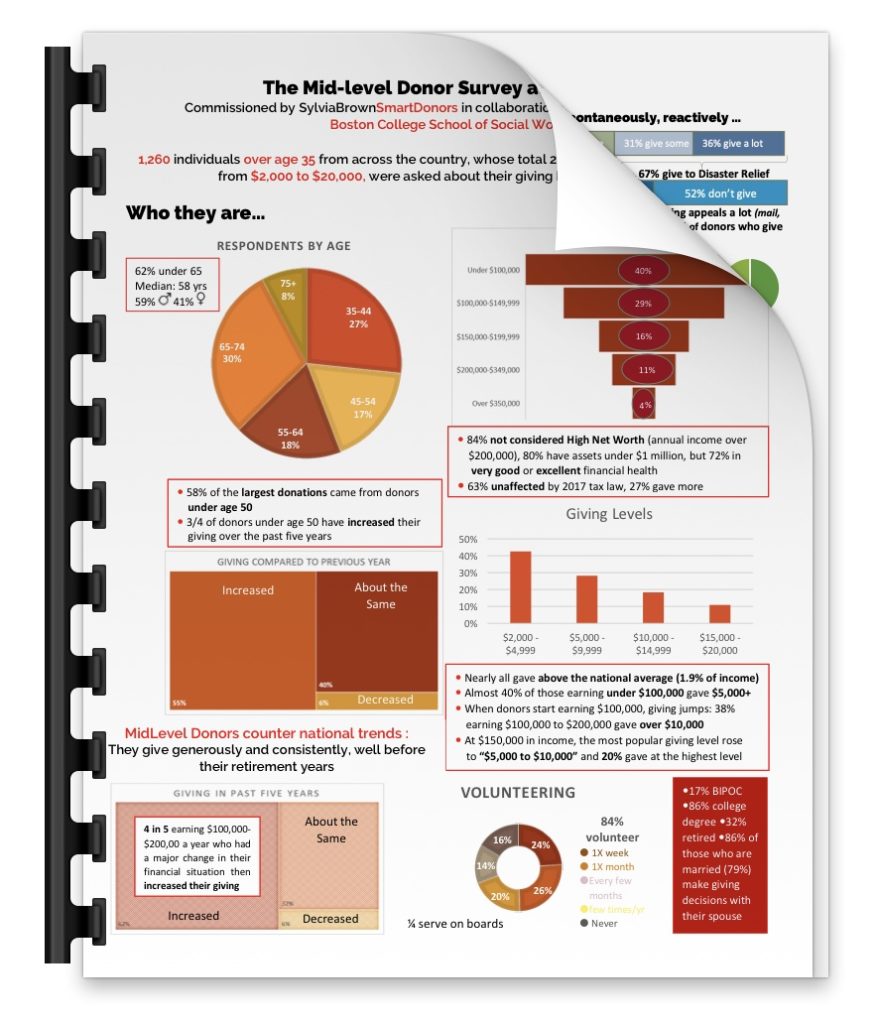 The Giving Habits of Mid Level Donors
In collaboration with the Boston College School of Social Work
Individual Americans donated $327 billion to charity in 2021. Almost half this sum came from donors who earned under $200,000*. Yet little is known about the needs and behavior of Small (who give under $1,000 a year) and Midlevel donors (who give between $2,000 and $20,000 a year).
Sylvia Brown conducts research and writes regularly about these overlooked and underserved demographics.  She has identified a noticeable shift in giving behavior at $150,000 in annual income, a level considerably below the minimum considered "High Net Worth" and well below the earnings required for access to the philanthropy advisory services of private banks or consultants.
Sylvia's research shows that Small and Midlevel donors care deeply about their giving and are eager to learn how to be more effective – so long as this requires a minimal investment in time and money. To this end, Sylvia developed Smart Donors… Make a Difference, a simple, engaging curriculum to equip individual donors with tools to make smarter decisions.
Chronicle of Philanthropy, 2019
Sylvia's research is of particularly interest to advisors of mid-size clients looking to improve their customer relations at minimal cost.